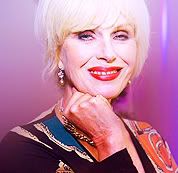 Obsession
Posts: 524
Joined: 02 Jan 2011, 23:44
Location: New Zealand
Favourite: Absolutely Fabulous
Yeah, I know. Way to promote a book. The description says about how 'upper-class' Joanna is, but the cover is of Patsy smoking a cigarette and pouting. LMAO
. Isn't that like, Irony?
I'd prefer a new photoshoot. To me, putting old pictures on books/articles..etc is laziness. I hate it when I see articles/books..etc with old photos. Where they could really put a new photo on. If the old photo is appropriate, like a childhood photo on a biography, then yeah. Because that fits. But the pics they chose for the cover don't really fit to me :/
One example, is whenever I used to see articles about singer Delta Goodrem. They'd use a photo from 2003, where she was about 18-19. But she had many other photoshoots since then. It's not like that was her LAST photo shoot. It looks tacky and gives you the impression that the publisher is lazy and can't be bothered to search for something new. Thank God that they use new pics now!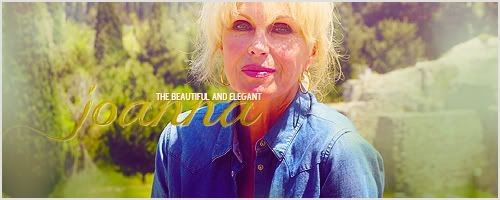 http://heckyeahjoannalumley.tumblr.com/