Patsy Stone, 39, International style and beauty guru
Posts: 7888
Joined: 26 Jan 2008, 23:16
Location: Edinburgh
Favourite: Absolutely Fabulous
Due to the large amount of spam accounts that have recently registered on the forum, I have decided that all new registered members have to be approved by an admin (i.e. me), before their account is activated.
I did not want to do this, but I feel I have been forced to do this, otherwise I would spend my days cleaning up the mess these spam accounts are making of the forum.
So I am apologising in advance if the completion of new members' registration might take a couple of days, but I have no choice.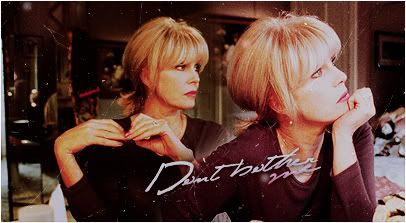 It is a miracle I can walk at all. I bless the wonder of life and the newness of living ~ Patsy Stone