Patsy Stone, 39, International style and beauty guru
Posts: 7888
Joined: 26 Jan 2008, 23:16
Location: Edinburgh
Favourite: Absolutely Fabulous
I suppose we'd better start a new topic for this as well.
I thought long and hard about bidding on that cute ducky that was up for auction for charity. Eventually I forgot to do it last night, and now the bidding has ended. I can't believe it didn't get one single bid! Perhaps the seller will relist it at some point, because that was one cute ducky
Only shipping was insane though, £11.50!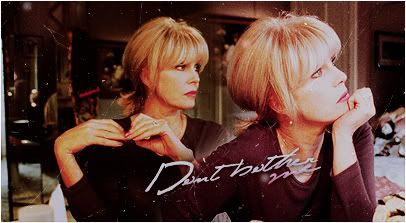 It is a miracle I can walk at all. I bless the wonder of life and the newness of living ~ Patsy Stone