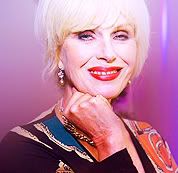 Obsession
Posts: 524
Joined: 02 Jan 2011, 23:44
Location: New Zealand
Favourite: Absolutely Fabulous
I came across this. I am very into my birthcharts. It seems scarily accurate about Joanna!. It was accurate about me too :P

Your sensitivity
You love nature as much as your comfort, Joanna LUMLEY, you are an Epicurean willing to enjoy life's beautiful and good things within the family "clan" or with friends who value your conviviality and your kindness. You are faithful, stable, with your feet rooted in the ground and you are reliable in all circumstances. You are attached to your affective and material security. You tend to be jealous and possessive and, although your nature is quite slow, you may be short-tempered and aggressive when you feel threatened. In such cases, you display an exceptional stubbornness and fury and it becomes impossible to make you change your mind. Although you are aware that your behaviour is wrong, you stick to your line and your grudge is persistent. However, you are so sensitive to tenderness and to concrete gestures of affection that a few presents or a few caresses are enough to make you see life through rose-coloured glasses again...
Joanna LUMLEY, it is likely that you are popular in your work environment, and you may even be considered to be some kind of star by your colleagues. Or, if it is not the case, you have a clear tendency to react emotionally, very quickly and strongly in this sphere. At work, you need to feel liked and appreciated and to be shown accordingly! You are mobile and changeable in your profession, and to tell the truth, your everyday life is full of surprises. Sensitive and imaginative, you are vulnerable to others' opinions. Health issues concern you more than they should; beware of not becoming a hypochondriac, some day...
Your intellect and your social life
You enjoy discussing and exchanging ideas. You know how to put forward sharp and provoking comments in order to keep the debate moving ahead. You tend to use words to put yourself in the forefront and you may become a leader. Your exact and swift, dazzling understanding favours a direct approach to problems and helpful decisions. You are inventive, intuitive and you are in a hurry to bring your projects to a successful conclusion. You do not pay attention to details and you prefer to go to the essentials. However, your decision-making process may be too impulsive and may throw you into unconsidered actions; this is the reason why it may be good that you listen to other people's advice, that you do not walk headlong, and later, be forced to reverse back as a result, a situation you do not appreciate too much.
Your thoughts, Joanna LUMLEY, are irresistibly attracted to hobbies and entertainments, or you may be particularly oriented towards creation if you are dealing with something amusing. Your way of communicating is often pleasant, charming, you are the type who blends humour and charm in your speeches and who can spend many hours telling about your hobbies and detailing them with fire. This state of mind is favourable for love affairs or children's education. Your playful spirit often amazes children.
Your affectivity and your seductiveness
In your chart, the Sun is in Taurus and Venus, in Gemini. Two signs may follow each other and be quite different: Taurus' essential and fragile desire for balance opposes Gemini's will to discover, to experiment, to increase the variety of emotions and encounters (Venus). These two signs are definitely complementary. The Sun in Taurus facilitates the establishment of long-lasting affective adventures and therefore, it achieves fulfilment. Venus in Gemini hates to lock up the couple in a routine inevitably detrimental to the spontaneity and the plenitude of feelings. However, perfect balance can be achieved only when both tendencies are expressed – although they are antinomical in many regards. Selecting your partner, understanding and evolving abilities are decisive here. You must satisfy your solar sign's thirst for tranquillity and Venus' needs for novelty, alternately. You must meet the urges for intimacy, stability and the pressing necessity to fuel your passion, over and over again. As paradoxical as it may seem, you love only that very person who sometimes upsets Taurus' quietness and who challenges the serenity you dream of. Because passion is priceless. This is the price you have to pay for it.
What is it, that really appeals to you, Joanna LUMLEY, to love or to please? You have so much charm and so much volubility that you easily manage to be what is known as a femme fatale. Feelings and intellect are so tightly mingled that you may not know any more whether you are really in love or whether you are acting. You have a taste for flirt and variety, and you appreciate very much complicated situations where no one knows where the truth lies any more. You shift from one game to another. To you, everything can be an agent for seduction, be it your attitudes, your words or the way you dress. You do not separate your actions from your desire to please. People who do not understand this are in trouble because, if they take your sweet and well-phrased speeches too literally, they are likely to undergo cruel disappointments: for you, it is only a matter of living in the moment and you never commit yourself because, above all, you loathe confinement, even just its thought.
Joanna LUMLEY, your warmth and your attractiveness are at the service of your future or current marriage! In the 7th house, Venus colours the expression of your feelings with commitment, a request for reciprocation and for something concrete. Venus gives way, to a great extent, to your desire to be loved as much as to love: in the romantic field, your entire being aims at harmony, diplomacy, mind-openness so as to find, at any cost, a common ground where you can achieve your aim, that is to say a sweet idyll and, why not if it is possible, a nice marriage as an ending. Are problems arising? A disagreement? A lack of understanding? Immediately, you undertake to soothe your partner and to highlight what brings you together, while skilfully omitting anything that might harm the so much sought after harmony. Of course, this merely complacent attitude seems to allow you to progress with conviction towards your goals but there is a price to be paid. The dependency upon your couple becomes tangible. Paradoxically, anyway, you care little about that because it is just the way you are and that, worst comes to worst, you prefer to continue this constant game consisting in a kind of self-sacrifice with its fruitful benefits, rather than to push yourself to the forefront and to take the risk of being less attractive… Actually, you are never happier than when you formalize your union and there is no doubt that, once you are married, you will be a charming spouse and you will strive to make your conjugal life a pleasant one in a spirit of sharing and warmth.
Your behaviour
Psychologically speaking, your nature is bilious, with aggressive impulses that lead you towards the transformation of your entire being and, continuously, of the situation surrounding you. You seem to be constantly struggling for your self-assertion. You cannot refrain from testing others with cutting remarks, not because you want to hurt them, but because you want to know them better through their reaction; for you, life and the feeling of aliveness are experienced through rebellion and tension. You may be manipulative and your aggressive attitude may equate with sly inquisition. You often remain silent, introverted and secretive, mulling over turbulent thoughts in the depths of your mind, leaving others puzzled by your somewhat peculiar behaviour.
As you are born under this sign, you are secretive, powerful, domineering, enduring, intuitive, assertive, charismatic, magnetic, wilful, daring, clear-sighted, passionate, creative, independent, vigorous, generous, loyal, hard-working, persevering, indomitable, possessive, shrewd, stubborn, ambitious, instinctive, tenacious, sexual, sexy, proud, intense and competitive. But you may also be aggressive, destructive, stubborn, anxious, tyrannical, perverse, sadistic, violent, self-centered, complex, critical, cruel, nasty, jealous, calculating, vulnerable and dissembling.
You are a hard-worker, enduring and serious. You follow all things through and your obstinacy is nice to see, particularly when your undertakings are not wrong, which seldom happens thanks to your immense insight that is almost that of a medium.
In love, Madam, you are all passion and sex appeal. Since your young age, you understood the sexual and magnetic attraction powers that you convey: like a predator, you choose, you take action and you catch in your nets the men you desire until you lose interest in them. The only men who can really stand the test of time are those who will resist you or subject you unconditionally, and whom you will respect for the rest of your life. They can also be men who will be totally submissive and, because of their absolute love for you, accept to live a hell of a life by your side, totally depending on you.
You use your seductive powers wonderfully well but when you find your soul mate, hopefully he will be as strong as you are, you will be a one-man woman, throughout your life. You will be an exceptional lover, loyal, possessive but sentimental, courageous and magnetic. There will be no boredom in your relationship where passion will be expressed with all the violence and the thirst for the absolute that inhabit you.
Your will and your inner motivations
Peace, joy of life and sensuality are essential to you: You have a simple and quiet nature. You easily find happiness because you are not competitive. In addition, your relaxed attitude and your common sense always take you to places where you are happy, even though you are not the number one, even though you do not move in haste. The important thing for you is to construct, with patience and persistence. These two qualities yield strong, steadfast, and sustainable efforts that can withstand any pitfalls.
You are gentle, with a slow thinking process, but once you have opted for an orientation, nothing, no one, can make you change your mind. You loathe changes in general, and once you have taken the few major unavoidable decisions in the course of your life, you are on track!
As you are born under this sign, you are loyal, steadfast, strong, patient, enduring, persistent, attached, sensual, realistic, constructive, tenacious, with a strong need for security. But you may also be stubborn, rigid, possessive, materialistic, static and slow.
In love, Madam, you are sensual and seductive. Your appetite for life is huge: Taurus is the most feminine sign of the Zodiac, therefore, you are the essence of femininity and you can be the mistress and the wife, in turn, without difficulty. You enjoy carnal pleasures as much as gastronomy and conjugal life.
You are possessive and jealous but, if your partner provides you with the harmony that you forcefully demand, you become an accomplished housewife. You will make a palace out of your house, you excel in all domestic tasks, you are an exceptional cook and, with your talent for interior decoration, you beautifully arrange lush plants with flowers and exquisite furniture. Your home is a haven of peace, richness, harmony and calm, with children radiant with health around you.
You are a perfectionist, Joanna LUMLEY. Your constant concern is to improve yourself in every regard, to amass knowledge, to become helpful and to be at the top of your performances and your competencies. Work is an important area and, contrarily to many others, you are comfortable in this field where you can expend a lot of efforts and progress.
You are obsessive about organization and tidiness. Your varied interests - service to others is their common aspect - are less important than the harmonious and quiet ways you display when you carry out your responsibilities.
Being helpful is one of the important motivations that make you feel alive. You can't help it, you are very keen, not only to use your work capacity in a lasting and well-organized way, but also to feel the gratitude of your superiors or of the persons you commit yourself to with loyalty and with the constant concern to demonstrate that you improve yourself. According to the Tradition, you are naturally interested in health, dietetics and all medicines dealing with well being and fitness. You may work happily in medical fields because they suit your tendency to do favours, to be helpful and to continuously improve your efficiency. Your strong predisposition to be helpful is in contradiction with the taste for commandment. To become a leader or to accept too many responsibilities is not your cup of tea. You prefer to be the accomplished number 2 and to make yourself indispensable, rather than to take on the burden of authority struggles and to embark upon unsafe territories. For this reason, with this configuration, you may be somehow over-competent for the position you hold, contrarily to the well known Peter's principle stipulating that one reaches one's highest level... of incompetence at the end of one's career. You are a good specialist, a trustworthy person, an irreplaceable aid and that's more than enough for you. Going further into the description of your deep motivations, in the least favourable cases, you may repress your legitimate ambitions. You are among the persons who need to be encouraged to free themselves from their inhibitions and to not fear the Unknown. You may worry over the fact that you are not up to it or over your health condition: the cure? Charge ahead, go for it, handle your career without fear and beware of ever becoming a hypochondriac...
Your ability to take action
What an energy, Joanna LUMLEY! You take so many initiatives, you have so much strength for action, construction and struggle! You are part of the conquerors, loyal and concerned about panache. Your vitality is such that you can achieve your objectives and release all your creativity. However, you are so proud and so unyielding that you cannot tolerate the faintest annoyance on your way: if you are vexed, you may turn into the opposite direction as a matter of reaction. Sexually, your magnetism and your energy work wonders. You are not complicated and, as long as your slightly domineering nature is respected and you are granted due admiration, all goes perfectly well. You usually have a lot of self-confidence and you believe in you. This characteristic feature may turn you into a hero with Hercules's strength and solar charisma.
You may focus all your energy into your ideal, Joanna LUMLEY, be it political, religious, ethical, moral or, under its highest form, spiritual. Several areas may be involved simultaneously. Taking action with all your heart may reveal a definite taste for dialectics, and you will not rest until you are understood and you have earned other people's adherence. You exchange with keen pleasure. You embrace the causes enumerated above, at the exception of spirituality, as it could never be a subject for proselytism. You are able to instinctively identify the most important element in life from a remote distance and, inevitably, it does not belong to the material plane. You are not too interested in working for the concrete realm. You aim at longer-term objectives… and even further. Your energy is deliberately, fierily and boldly poured into the realms of the thought and the soul. You chose them all, some of them may be more futile than others, but they are all oriented towards abstraction, concepts, some of them being often more essential. Your nature may also be more fact-oriented. In that case, you feel that the enrichment of your soul is particularly favoured when you deal with persons and environments that are alien to you: you express your capacity of action through frequent and long-distance travels so as to progress in your personal quest for knowledge.
HERE IS THE FULL CHART
http://www.astrotheme.com/portraits/JTs3bPYUmjbm.htm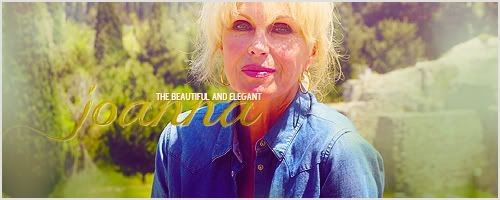 http://heckyeahjoannalumley.tumblr.com/