Patsy Stone, 39, International style and beauty guru
Posts: 7888
Joined: 26 Jan 2008, 23:16
Location: Edinburgh
Favourite: Absolutely Fabulous
Ok, time for a topic about series 2.
I have noticed that many people choose it over series 1. I thought that too at first, but I'm severely doubting it now. Both series are fantastic in any possible way
So let me know your thoughts, comments etc about series 2!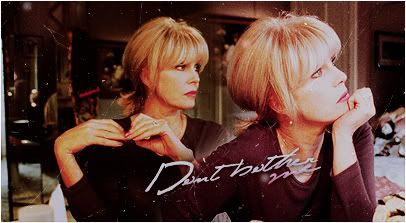 It is a miracle I can walk at all. I bless the wonder of life and the newness of living ~ Patsy Stone