Patsy Stone, 39, International style and beauty guru
Posts: 7888
Joined: 26 Jan 2008, 23:16
Location: Edinburgh
Favourite: Absolutely Fabulous
If Emma and Tara get their own topics, we can't just leave Cathy out now can we?
I really love this era, especially series 3, though it's very different, and a lot more realistic than the Emma and Tara series. It's still much more a straightforward police/spy show, with more realistic plotlines. Also Steed's very different, not the stereotypical English gentleman that he'd later on become, but much more spy-esque and quite tough.
Cathy Gale is a fantastic character though, definitely a great Avenger girl, but they all are and that's why it's so difficult to choose a favourite. I know I can't. In some episodes the interaction between her and Steed is great, and actually quite fun to watch, but to be honest I prefer the episodes where Cathy is mostly seen working on her own. She's a very tough woman, but at the same time extremely feminine, and she always looks beautiful. And unlike most women she can pull off those leather outfits. Oh and don't forget those kinky boots
So, who's with me on Cathy Gale love?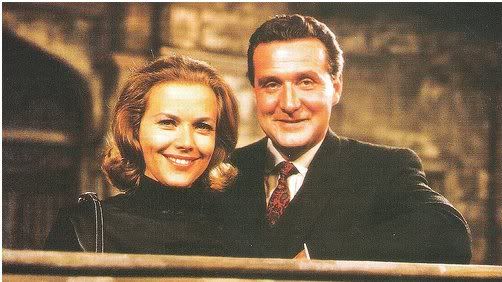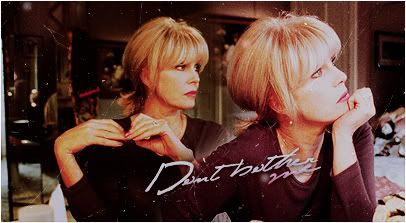 It is a miracle I can walk at all. I bless the wonder of life and the newness of living ~ Patsy Stone